Arrow Exterminators, Parent Company of Nader's Pest Raiders, Opens New Service Center in Jacksonville, FL
New Location Helps to Accommodate Recent Growth in Florida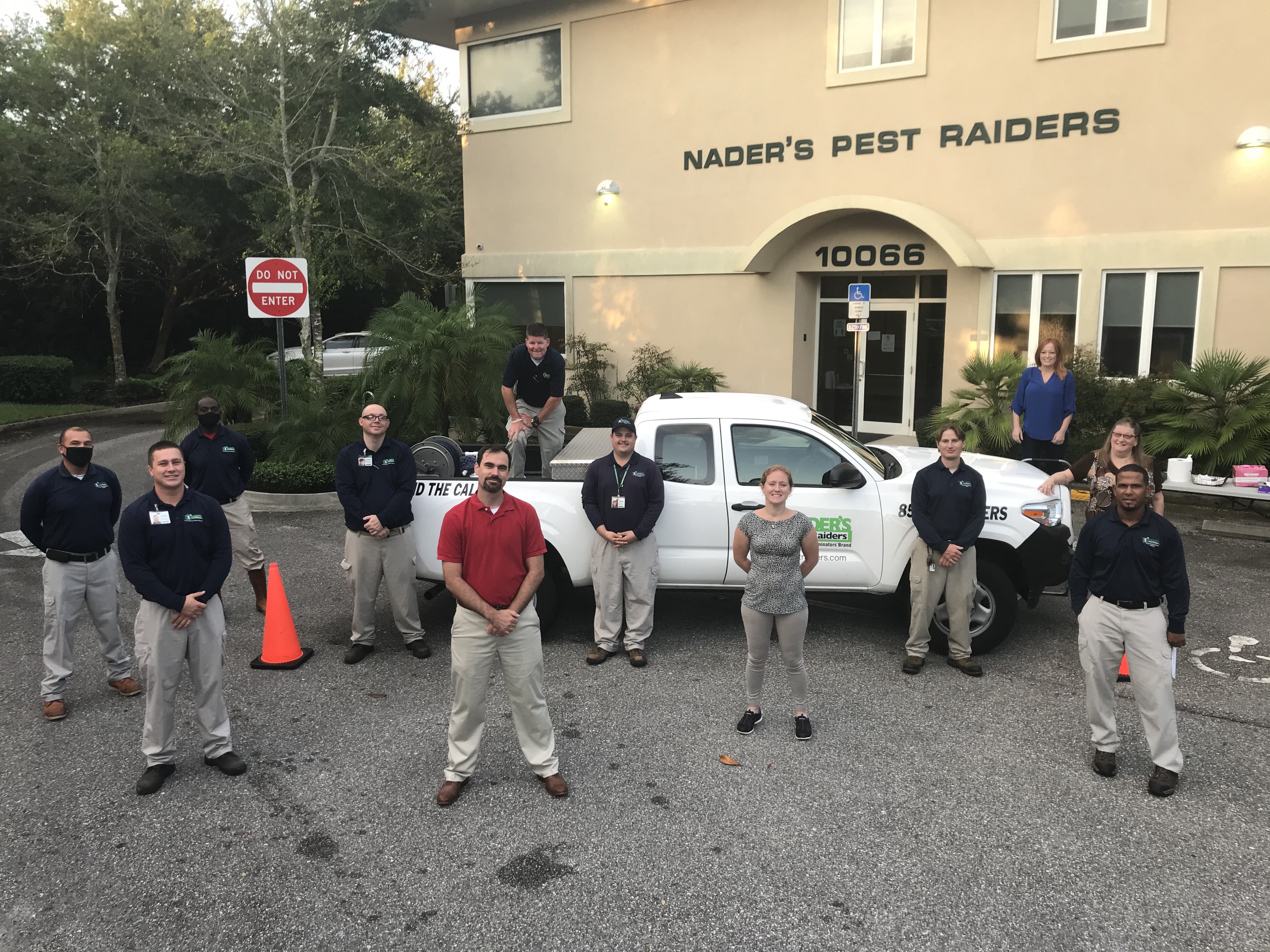 Atlanta-based Arrow Exterminators, parent company of Nader's Pest Raiders, recently opened a new service center in the Jacksonville Beach area to better serve the community of Jacksonville and surrounding areas. This new service center will help accommodate recent growth and will provide career advancement opportunities for Arrow team members.
The creation of the Jax Beach service center is a direct result of the outstanding growth of the Ponte Vedra service center, Arrow's largest service center. This will be the fifth service center created from the Ponte Vedra office and will represent the 131st service center for Arrow.
"The Arrow Family of Brands presence greatly increased in the Jacksonville, Fernandina and Ponte Vedra markets with the acquisition of Nader's Pest Raiders in 2010 and has continued to flourish. This new service center will open with 16 team members and with the anticipated growth will add more soon," said Emily Thomas Kendrick, Chief Executive Officer. Kendrick added, "These new roles have created opportunities for new folks to join the Arrow family, furthering our commitment to create opportunities for our internal team members and create jobs for our communities."
Tim Pollard, President and Chief Operating Officer, continues, "This new location joins Arrow's growing list of 131 service centers throughout the United States and is strategic to our business objectives. We look forward to continuing to serve the fine folks of the Jacksonville community." Consistent with Arrow's other offices in the area, this new service center will operate under the Nader's Pest Raiders brand.